So, you've taken the plunge and committed to a kitchen remodeling project. And naturally, you're invested in realizing the best possible outcome. Nothing short of a show-stopping kitchen will do which is why you've opted for an interior design staple: snow white kitchen cabinetry. It is a classic décor choice that has many advantages to offer.
Pristine Palette Cleanser
Snow white kitchen cabinets are associated with cleanliness, order, and balance. It represents the very antithesis of chaos and makes it practically impossible to conceal any dirt, dust or grime; ideal for the space where your food is stored and prepared. As with other sought-after foundation neutrals, it serves to consolidate your chosen décor and convey a cool elegance and timeless grace.
A Winter Wonderland
Contrary to what you may think,Snow white kitchen cabinets have a luxurious and subtly playful side. This versatile foundation shade gives you the scope to experiment with and implement the boldest ideas.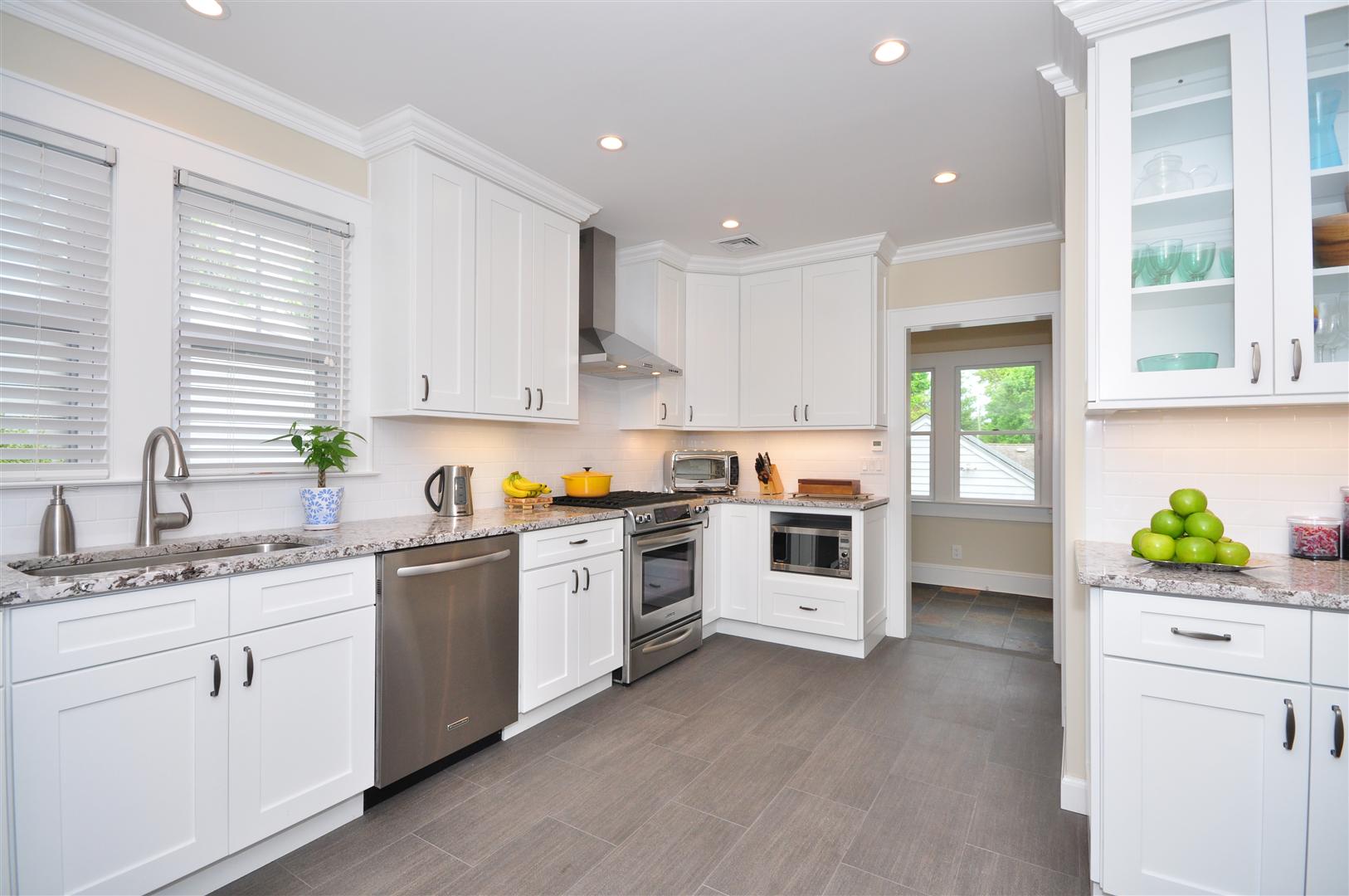 Sure, snow white kitchen cabinets do run the risk of appearing icy and utilitarian, but the good news is that it's easy to take the chill off with bold jewel colors – like emerald green, ruby red, and sapphire blue – or understated pastels – think turquoise, vanilla, lemon sherbet, and dusty pink. This wintery tone also combines well with a range of textures and materials. These include wood, stone, ceramic tiles, granite, marble, leather, and various fittings from brushed chrome to ornate vintage options.
Light And Breezy
Another advantage offered by snow white kitchen cabinetry is that they reflect the available light, so illuminating the surrounding space and creating the illusion that the kitchen is larger than it actually is. This can be an especially useful feature in smaller kitchens or those with limited natural light. A bonus of this visually expansive neutral is that it also works to conjure a welcoming, relaxed atmosphere that lifts the mood and recharges your energy levels.
Functional But Fun
Snow white kitchen cabinets have earned its place as a chic and aesthetically appealing theme color for the multiple décor choices it affords homeowners without drowning out such aspects of your remodeled kitchen as the floors, backsplashes, countertops, and appliances.
For starters, it is the quintessential cottage hue which is why snow white kitchen cabinetry works so well with this style. This classic kitchen color is also compatible with the ultra-modern, contemporary, and transitional concepts.
If your heart is set on a sophisticated all-white kitchen, use texture to add visual interest. Like white backsplash tiles laid in a herringbone pattern or marble countertops with a subtly mottled surface.
In this case, hardwood floors, plush upholstery, and ample light fittings serve to tone down a palette dominated by neutrals and add a measure of warmth.
A central island of dark grey kitchen cabinets with matching hardware and white marble countertops can create a striking profile without pulling too much focus from the star of the show, your snow white kitchen cabinets.
Alternatively, install a geometric traditional black-and-white tiled floor for a dramatic, punchy contrast. On the other hand, more organic patterns – think soft lines and gentle curves – and antique-inspired hardware lend an old-world charm.
While a mosaiced backsplash in shades of grey, granite countertops, glass door insets, and stainless steel appliances help anchor the space and create a crisp, monochromatic look.
And if whimsy is your thing, add a touch of flair with vibrant art and accessories or install a couple of open shelves on which you can display your favorite vases, decorative china or prized dinnerware. Even something as simple as a mini herb garden set on the windowsill or a fresh bouquet of flowers can break the intensity of an all-white background.
Another popular interior décor technique is to paint an adjacent supporting wall to complement your chosen accent color. Or decorate it using colorful patterned wallpaper.
The trick is to consider the vibe that you want to achieve – stark and streamlined or upbeat and cheerful. With these parameters in mind, the other elements of your décor will fall into place.
Less Is More
It comes as no surprise that snow white kitchen cabinets remain a popular choice for kitchen cabinets. Snow white kitchen cabinets can instantly transform your entire kitchen, making it appear brighter, fresher, and more spacious.
This beautifully sleek base color can be played up or down depending on your preferred spot colors, materials, and finishes. And when it comes time to update or revamp should you need to refine your home for resale or desire a change of pace, just a few affordable but straightforward modifications can have a profound impact. These alterations could be as basic as reupholstering your kitchen stools, overhauling the hardware, retiling the backsplash or replacing the countertops.