How to Choose Kitchen Cabinet Finishes for Your Remodel: A Quick Guide
Most kitchens are monochromatic, meaning they play safe and use a single color palette for the entire kitchen, be it cabinets, countertops, backsplashes, and even the floor. By design principles, great kitchen decor is one that knows how to mix and match a variety of color patterns to reflect a unique personality.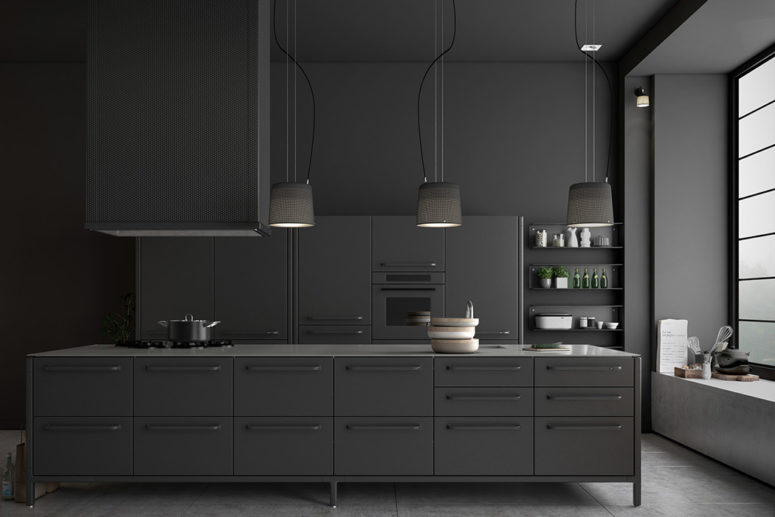 Kitchen cabinet finishes play a key role in every kitchen remodel project. The finishes of your kitchen cabinets, countertops, backsplashes as well as kitchen appliances should complement one another. However, many homeowners find it extremely challenging to bring the right balance in their kitchen materials palette. The truth is there are no set rules on how to combine the materials with finishes. Thankfully, there are some general guidelines you can follow to understand how the materials and finishes work together and what you need to do to bring the right balance in your kitchen remodel plan.
This quick guide is designed to help you choose the best finishes for your kitchen cabinets and countertops. Plus, what backsplashes and floor colors go with them.
What Materials and Finishes for Countertops?
To start off on the right note, focus on the countertops, which also include your island. Larger islands serve as an anchor in the entire island and their color and texture hold a key role in the entire kitchen materials palette. In fact, starting off from your island countertop can be a great foundation to set the right balance for everything else in your kitchen. Keep the following points in mind while choosing materials for the countertops: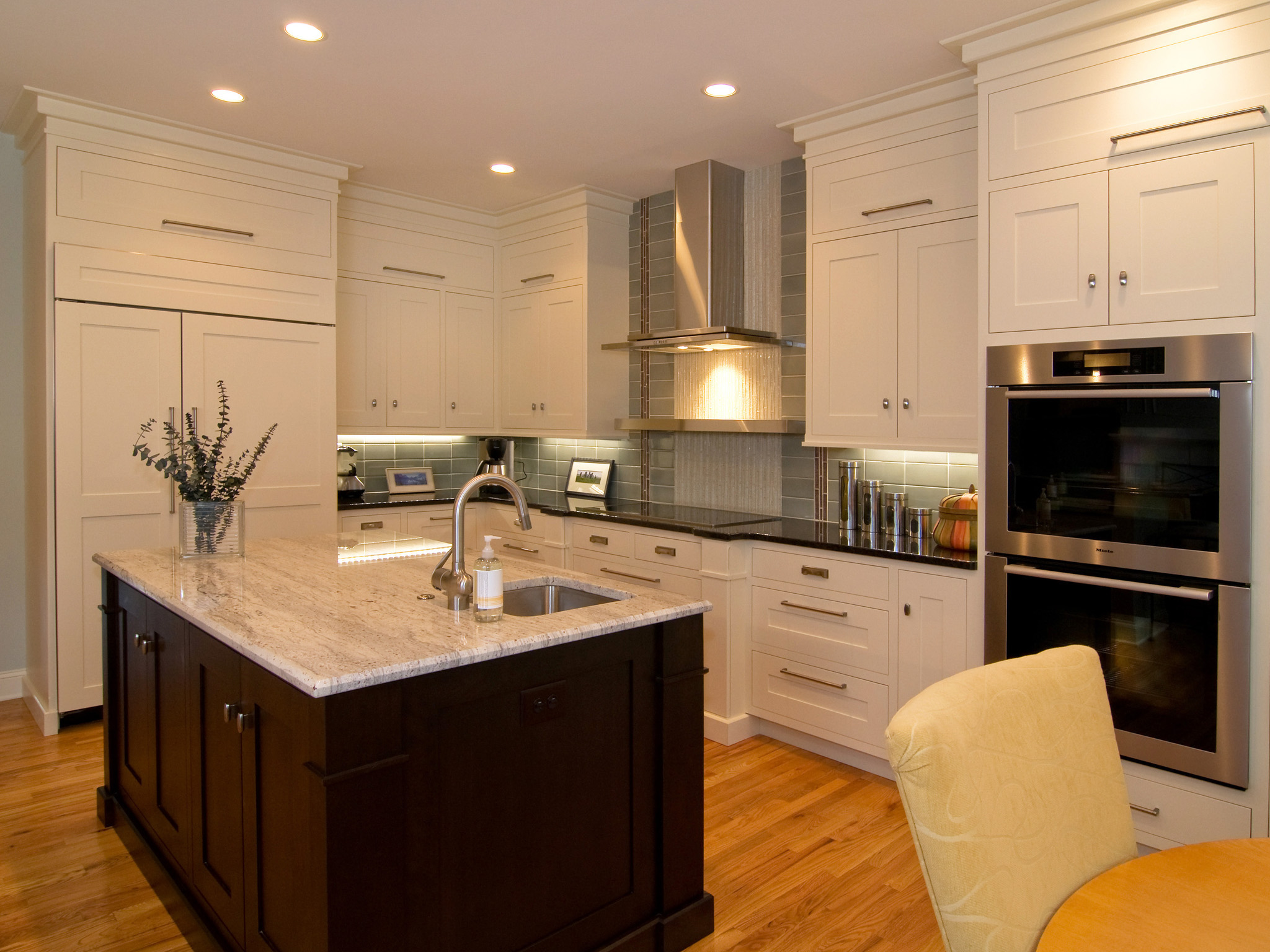 #1 – Durability: As a thumb rule, you should choose countertops that are not only durable but easy to clean as well. Considering the features, you could either to go for granite or composite materials such as Caesarstone. If you want to make a bolder statement, you can also opt for natural wood, zinc or stainless steel.
#2 – Smoothness: If you want the countertops to be light and smooth, go for some reflective materials, especially if you have a small kitchen room deprived of natural lighting. Kitchen remodel specialists recommend large-format tiles or slabs of stone to keep the grout lines down to the minimum. This also results in countertops that are smooth as well as super easy to clean.
#3 – Uniformity: For the sake of uniformity which is pivotal to the kitchen decor, stick to a single countertop material. However, for pantry and island, consider a slight variation in the material and finish to infuse a subtle elegance into your kitchen materials palette.
What Materials and Colors for Cabinetry?
If your kitchen doesn't have an island, you could probably start with the cabinets since they are the most dominant in your kitchen materials palette. Kitchen cabinets remain at your eye level and therefore, they need special consideration. Here are a few things to keep in mind:
#1 – Materials: When it comes to the cabinet countertops, keep them as simple and natural as possible. Choose from marble, wood or slate, depending on your preferences but stick to a small palette, keeping the number of materials down to three or four.
#2 – Color: Using light color cabinets (such as vintage white or light grey) keeps it open and bright, letting other materials to pop, adding visual depth to your kitchen.
What Materials and Colors for Backsplash?
The choice is backsplash is as important as that of the countertop. While countertops anchor the color palette, the backsplash should complement them.
Follow these simple rules of choosing the right backsplash for your kitchen remodeling:
#1 – Contrast: Between your countertop and backsplash, you want only one of them to stand out. If your countertop is colored or patterned, keep the backsplash neutral. Likewise, the countertops are rich and dark, opt for a lighter backsplash. Don't let the backsplash compete against cabinetry either.
#2 – Texture: Besides the color contrast, look out for the right texture for your backsplash. The pattern is the key here. If you're doing an industrial or contemporary kitchen remodeling, use sleek or clean titles. For a transitional kitchen makeover, you want to try out backsplashes that have architectural flair.
#3 – Grout: While titles are available in a variety of grout patterns, be sure they are subtle and not highlighted. Make sure the grout color is closest to the color of your tile.
What Color for Floor and Surrounding Accessories?
Once you have decided on the countertops, cabinets, and backsplash, it's time to direct your attention to the floor and other surrounding accessories such as lighting, fixtures, bar stools, and other cabinet hardware.
Make sure the floors complement the entire kitchen decor and unite different elements in your kitchen. Same holds true for the lighting, fixtures, bar stools as well as the kitchen cabinet hardware accessories.
When you're remodeling a kitchen with multiple materials, colors and finishes, you're treading into a delicate territory that requires a great deal of finesse. However, with the above guidelines in mind, you should be able to choose the right balance in your kitchen cabinet finishes.