Kitchen remodeling is an expensive affair for most homeowners. Depending on the size of the kitchen as well as the size of upgrade, the cost of renovation could vary anything between $13,700 to $42,000, according to Houzz Kitchen Study, 2018.
There are a number of elements that make a kitchen upgrade a costly business — countertops, backsplashes, appliances, and cabinetry. For example, if you choose customer cabinets instead of RTA cabinets, your budget will go up. Then there are many hardware accessories to personalize your kitchen decor.
Does that mean you should give up on your renovation project altogether? Not at all! From choosing a DIY painting to refacing your cabinets, there are a number of options available for every price point.
In this post, we will share a few tips on how you should be remodeling kitchen cabinets on a budget.
DIY Repainting, Staining, or Refinishing
One of the cheapest ways of remodeling kitchen cabinets on a budget is giving your kitchen cabinets a fresh coat of paint with re-stain or refinish. However, repainting is a professional job that requires knowledge and patience. If you're an ambitious DIYer, keep the following points in mind: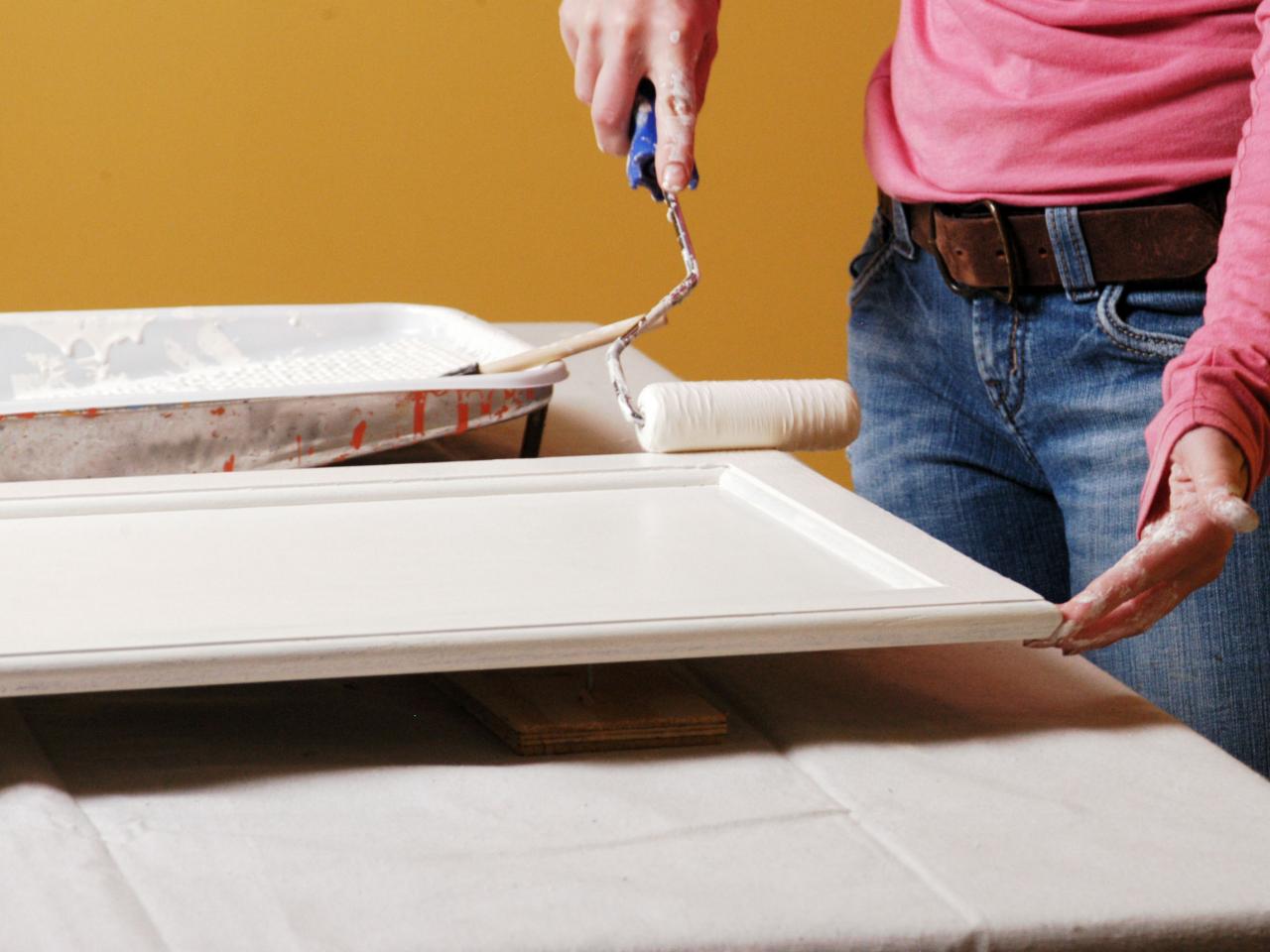 The finish of Your Cabinets: Typically, this project is a time-consuming process which includes sanding, staining, repainting or refinishing. The process can vary a little bit, based on whether the current finish of your cabinets — is it veneer, wood or laminate?
Cost of Repainting: The entire budget of repainting, staining or refinishing cabinets essentially depends on two things — tools and labor. The tools typically include paint, primer, stain, sandpaper, brushes and other necessary tools.
If you want high-impact results, go for quality paint that is specifically designed for repainting cabinets. Cheaper paints often scratch and chip faster while low-quality brushes offer inconsistent results.
Process: You can save on labor by doing it yourself. However, keep in mind that it's not a job for the faint-hearted. There's some prep-work before you paint the cabinets or apply the finish. It really tastes your patience and involves multiple steps such as removing the hardware, cleaning, sanding, priming, painting and reinstalling.
New Knobs and Hardware
If painting is not your cup of tea, you could opt for changing the hardware of your kitchen cabinets for a brand-new look. Even if subtle in approach, swapping the hardware of your cabinets can have a huge aesthetic impact on your kitchen decor. There are several hardware components such as steen knobs, bin pulls, ceramic knobs and tubular bar pulls that can transform the look and feel of your kitchen cabinets as well as the entire kitchen.
In terms of cost, the price of hardware can vary depending on the quality, size and the number of cabinets. While the price of simple knobs starts at $3, it can be as high as $50 for premium-quality knobs. Likewise, the price of hinges could vary depending on the specifications. Overall, get ready to spend about a couple of hundred dollars on a hardware upgrade.
Professional Repainting
Those unwilling to deal with the hassle of a repaint job prefer hiring professional help for the same. Even as the cost of hiring a professional repainting pro can be north of $1,000, it has many compelling benefits.
To begin with, the professional painters usually remove the cabinet door, carry them to their workshop for the repainting job. Apart from experience craftsmanship, they also use professional-grade tools and products to ensure great results.
By treating your cabinet doors in a professional facility, they not only offer the smoothest possible finish but also keep your doors safe from airborne particles. The end results often look very professional and are durable too.
New Cabinet Doors
While repainting or swapping hardware accessories doesn't cut it for you, don't worry — you can replace your cabinet doors altogether, offering your kitchen cabinets a completely new look. Of course, it's more expensive than all other options discussed earlier; however, this will save time and make your cabinets look completely revamped.
At Maplevilles, we have a wide range of Shaker style fronts that simple, modern and reasonably priced for any kitchen remodeling budget. Replacing cabinet doors are much easier and way less expensive than ordering customer cabinets.