7 Hottest Bathroom Remodeling Trends in 2019
If you have been planning a bathroom renovation for a while, it's the right time to proceed.
Bathrooms are no longer just the place to take shower or your regular morning rituals. Their roles have extended beyond the traditional functions. The bathroom renovation specialists are now suggesting incorporating features that not only make a statement but also make you feel relaxed and rejuvenated.
From experimenting with new colors to adding metallic faucets to embracing technology, here are seven such bathroom remodeling trends that have swept the homeowners off their feet.
Bathroom Remodeling Trends: Focal Point
If you're renovating your bathroom and incorporate the latest trends into it, you might want to add some focal points.
The reasoning behind having a focal point in your bathroom is to unify the several elements and creating a point of interest.
The focal point will drive all the attention, allowing your minimalist decor to become more prominent.
When it comes to creating a focal point in your bathroom, you could choose from several ideas: freestanding bathtub, vanity, large mirror, shower feature wall, fireplace and a large window with a view.
Bathroom Remodeling Trends: Trendy Metallic Fixtures
Gone are the days when cold chrome and stainless steel were in vogue. Today, homeowners want to incorporate warmth into their bathroom by adding trendy metals such as copper, bronze, brass and even gold!
Brushed nickel and oil-rubbed bronze fixtures are particularly trendy these days.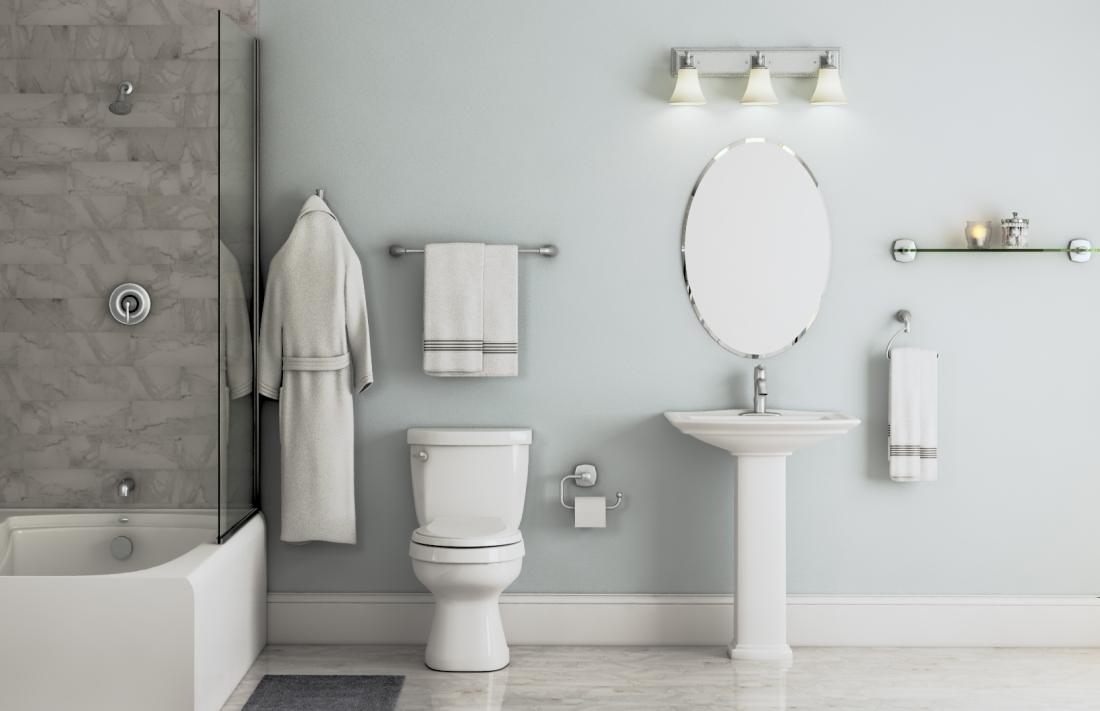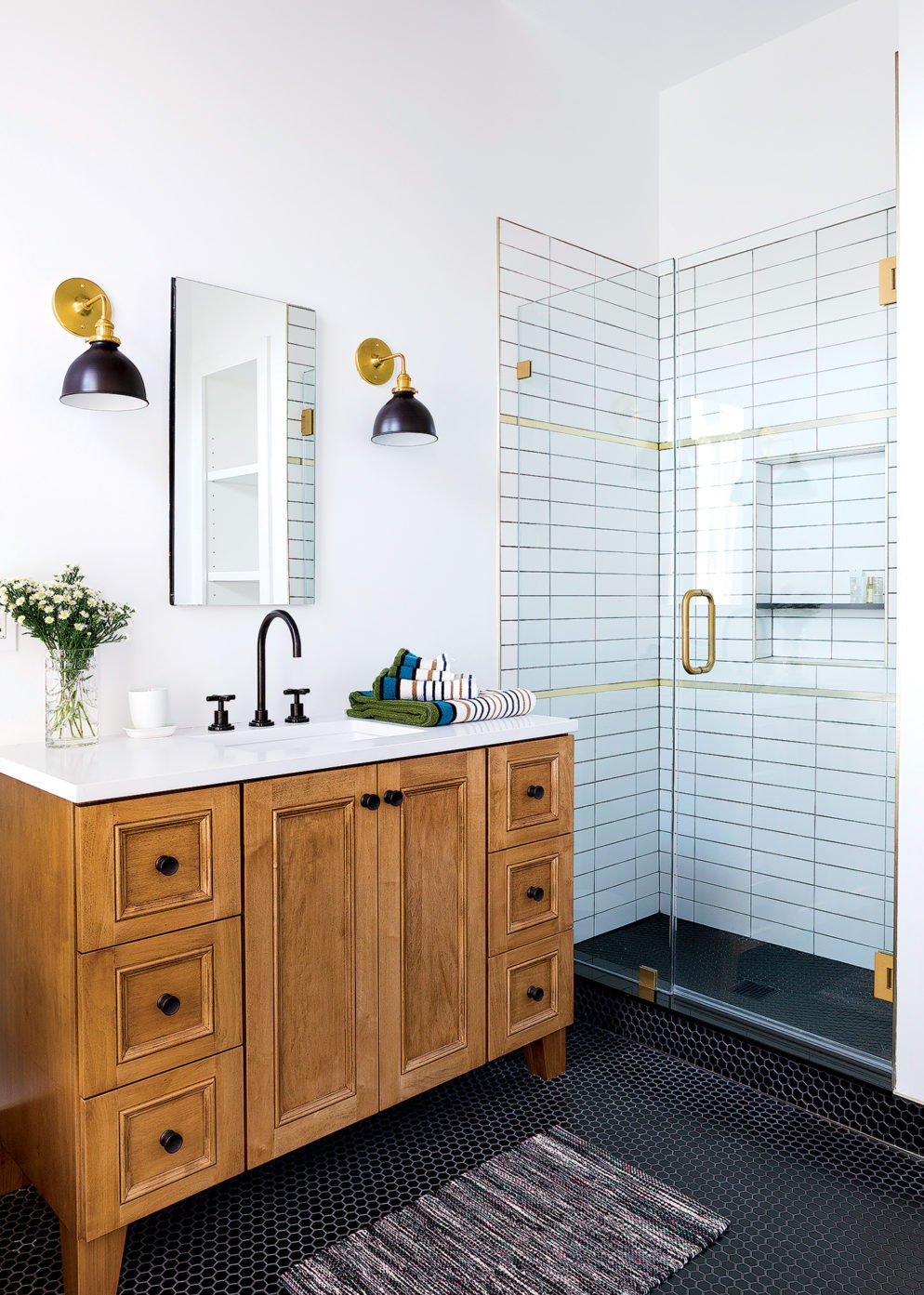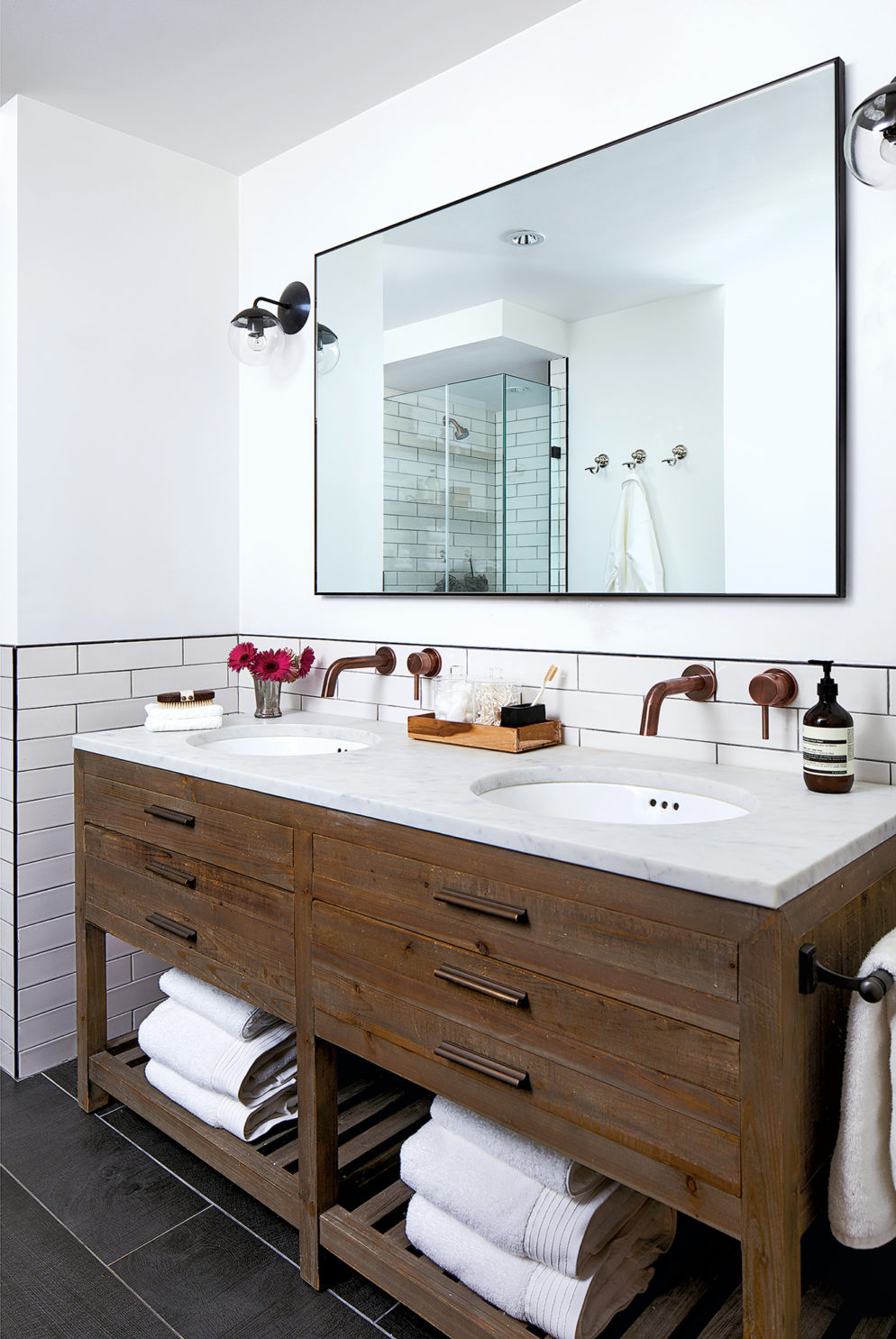 Bathroom Remodeling Trends: Subway Tiles
Subway tile which reminds you of the subway stations has been around for over a century and it's gone out of style. The rectangular and brick-like polished ceramic tiles are available in many colors and they complement a wide range of bathroom styles, whether it's traditional or transitional.
Further Reading: 16 Beautiful Bathrooms With Subway Tile
Bathroom Remodeling Trends: Raised Panel Cabinetry
Raised panel cabinetry may be a traditional style but it's still the primary choice for many homeowners when it comes kitchen remodeling. With a number of decorative options, wood finishes, and finishes available in the market, raised panel cabinetry infuses farmhouse elegance into your bathroom.
Bathroom Remodeling Trends: Heated Floors
Heated floors are a great addition and an enduring trend among homeowners, especially those who live in a particularly cold climate.
Heating the area around the toilet is a great necessity as it keeps your feet warm. If you have a small bathroom, heated floors bring a sense of luxury that makes your bathroom feel like a private spa.
Further Reading: What To Consider Before Installing Heated Floors
Bathroom Remodeling Trends: Zen-like Designs
In today's stressful work life, bathrooms have come the prefect place to unwind and distress. Zen-inspired bathroom decor is becoming a popular trend among homeowners that want to relish a long, warm bath. With the understated, nature-inspired colors, Zen-like designs let you relax your mind and rejuvenate your body.
Further Reading: 13 Ways to Create a Zen Bathroom
Bathroom Remodeling Trends: Bathroom Technology
Many homeowners have already invested in smart bedroom and kitchens. But, technology is gradually invading the bathroom as well, and for good reasons.
From improving hygienic to conserving water, smart bathrooms can boost efficiency and make your life easier.
From smart mirrors to digital showers to high-tech faucets to fancy toilets to automatic flush systems, bathroom tech luxuries are increasingly becoming a reality in many homes.